Wednesday, August 28, 2013
Friday, August 23, 2013
Arrggghh! For Abby's 4th birthday we celebrated in true pirate fashion aboard a pirate ship! Back in May, Abby and I joined some friends on "The Fearless" and
had a blast
, which gave me the idea to invite
more
family and friends along for one, big party! A party to celebrate Miss Abby's 4th birthday.... (4th?! Really?!)
It was a beautiful day, a bit warm but thankfully not as hot as it had been. Everyone participated in the pirate fun ... a little dancing, a little singing, and some pirate games. Levi and Abby both got to steer the ship, which Abby of course thought was super cool.
We all dressed in costume, got tattoos, and wore eye patches. It was such a fun time catching up with old friends and new ....
I put together a slideshow that best shows the fun everyone had. All photos in the slideshow are courtesy of a fabulous photographer and friend of mine. Thanks, Jewell - you captured the day wonderfully! :)
And to sum it up - this is just some of the fun :)
Posted by

Liz
at 9:45 PM
1 comment:

Friday, August 16, 2013
Since having kids it's been a bit more difficult to travel with the hubs on road trips. I guess it was more of a decision that the both of us made, that being on the road is sometimes exhausting enough and to throw the kids into the travel can easily double that exhaustion. It's easiest for our family to let the hubs travel and for us to stick back to our everyday routines. When the kids get a bit older, we'll start to travel a bit more, but until then the occasional road trip is enough.
I also like to go on one road trip a season, where it's just me and the hubs. Last year was Seattle and this year when the schedule came out, we knew it would be San Francisco. This trip would allow me to get a little getaway in the midst of a long West Coast road trip, including a rare off day. What better way to spend an off day in Cali? Napa Valley? Yes please!
And that's where it all started ... First stop, Nickel & Nickel Vineyards. Friends (and neighbors) of ours from Florida met us there and helped set up this fabulous day. Nickel & Nickel, one of Jim's favorite wines was a spectacular tasting. The property itself was amazing, our one-on-one tasting was so special, and I actually enjoyed some of the red wines. For those of you that know me, you know I love my whites!
Such a beautiful setting ... everything was perfect!
I loved this old barn on the property. The owners of Nickel & Nickel located this barn in New Hampshire, loved it so much that they bought it, and had it taken apart piece by piece. Each piece was numbered, transported to California, and then put back together. It was gorgeous!
I especially love this picture on the bottom left. Jeff with a classic photo bomb.
Next two stops ... Bevan Cellars and Archstone. Both wonderful tastings! This lady from Archstone had a pretty special story. Her and her husband bought this property with no intention of growing grapes. Someone recommended they have the soil tested, which they did ... and now they make some of the finest wine in Napa!
It was the most gorgeous day in Napa with friends that made our day a memorable one we'll never forget! Thanks Jeff & Barbie! :)
The rest of my stay in San Francisco was packed of touristy moments. I wanted to make the most of such a short visit. Cable cars, Alcatraz (will tour next time), Pier 9, Fisherman's Wharf, Lombard Street, Bay Bridge, and of course the Golden Gate Bridge.
The wild sea lions at Pier 9 were fun to watch ... they can put on quite the act for you! Jim and I indulged in some yummy food and desserts too. Flour + Water had amazing homemade pastas and Epic Roasthouse was one of the best meals I've ever had! Definitely recommend it!
Of course I took in some baseball while in San Francisco ... Quite a unique ballpark, overlooking the water full of boats, kayaks, and cars. Yes, you read that right ... there were two cars driving in the water! My favorite part of the ballpark - Levi's Landing. :)
A special thanks to Sue & Mike ... the kids had a wonderful getaway of their own! Thank you for giving Jim and I some "couple time" - it's something we look forward to and appreciate so much. :)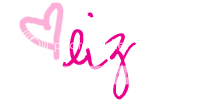 Posted by

Liz
at 10:17 PM
No comments: